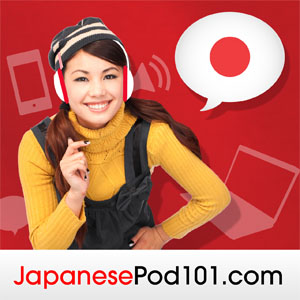 There are a lot of unique customs in Japan that aren't always easy to understand because their meanings don't always translate perfectly into English. Sometimes there are misunderstandings and things aren't interpreted in the way that they were meant to be. A prime example of this can be easily seen if you pick up any random dictionary and try to look for the translation of a Japanese word into English. The first part might be okay on average but try translating that English word back into Japanese and see if you get the same word that you started out with. Test this with a good handful of words to get a good grasp of how utterly confused the dictionary seems to be at times. Better yet, (if you haven't already) look up expressions like, "Gochisou-sama deshita," or, "Otsukare-sama deshita." It kind of becomes a game after a while. If your dictionary has included these phrases, give yourself a point. If it attempts to provide an explanation, give your dictionary 2 points.
I have a Seiko electronic Japanese-English dictionary that cost me a pretty penny at Yodobashi Camera (minus the amount that my gift certificates paid for). This dictionary is truly a wondrous little device. To think of all the words that it contains within its thin silver casing! Don't get me wrong, it does do a fabulous job of sustaining my thirst for new kanji and vocabulary, but it also makes mistakes. A lot of them. In English, according to my dictionary, "Gochisou" means 'feast', and that's as far as I get because it gets cut off. "Gochisou-sama deshita" is said after a meal to show appreciation for it and to thank the person who perhaps treated you. How do I know this? As great as my electronic dictionary is, it just can't make up for the human element of a language. It misses the tiny nuances, doesn't always exhaust situational context, and really misses out on the slang. Plus, as far as I know, there aren't any electronic dictionaries that cater to any particular Japanese dialect.  Keeping that in mind, for anyone living in Osaka who wants to learn Osaka-ben (Osaka dialect), you might want to skip the dictionary and instead make friends with Osaka residents who are pera-pera (fluent) with the dialect.
So, after a bit of warring with my dictionary, I came to the conclusion that the only way I was going to understand all of those untranslatable expressions and learn a bit of Osaka-ben in the process was if I dived in headfirst and immersed myself in both the Japanese language and culture at the same time.
Making new friends
The Japanese people on average are very friendly and willing to help foreigners in their need to adapt to Japan, as well as being curious about other cultures and languages at the same time. This kind of mutually beneficial curiosity makes for the perfect environment for some language exchange. Even the timid beginners that have just arrived in Japan and are still stammering, "Arigatou," when they receive great service or some helpful directions while sightseeing, can participate in a language and/or cultural exchange. Some things that make a fun little session of language exchange productive and relaxed (or exciting, depending on your preference) are; wild gestures, hastily scribbled stick men, and catchy onomatopoeic words. Even if you aren't able to perfectly understand each other, your language exchange partner will be able to get the gist of what you're talking about with the addition of these helpful forms of expression. And I'm sure that you'll probably appreciate them as well!
My first language exchange partner spoke very little English, and I very little Japanese, when we first began to meet in a coffee shop once a week for some very limited conversation. Although we went through quite a lot of scrap paper and napkins with our poorly drawn illustrations, we still had a great time getting to know one another. She had been preparing to go to Australia for a one-year homestay, and I'd wanted to learn some basic Japanese phrases and ask important questions like, "What does 'gochisou-sama deshita' mean and when can I use it?" Of course, her level was nowhere near the level where it needed to be for her to be able to explain many of the popular expressions that I was asking her about but those drawings sure were a big help. Now, looking back, I can imagine what she wanted to say but she lacked the grammar and vocabulary necessary to say it. Using as many English words as she could – not all of them being correct – she referred me to her stick men. One of the stick men was very happy because he'd just enjoyed a really BIG meal! The other stick man was clutching an oversized 10,000 yen bill. I followed her this far, noting that one stick character had money and the other was smiling. In the next panel, the smiling character was bowing with a speech bubble above his head saying, "Gochisou-sama deshita," while the other forked over the 10,000 yen bill to the cashier. In the last panel, the character that had paid was smiling and replying with, "Dou itashimashite." Did I ever feel enlightened after finally understanding one of the situations that I could use that phrase in!
360 degrees of Japanese
Speaking Japanese never came quickly nor easily to me. I guess that my brain works in the reverse from my friend who picked it up within a few months of staying in Japan. Learning any foreign language does become less challenging if you tackle it on more than one channel. Practicing your speaking will only cover you 90 degrees of the way in Japan so it isn't always sufficient. In order to truly become fluent in a language – and I am nowhere near that level yet – practicing all aspects of it will yield more of a tangible result. I personally enjoy reading Japanese mangas or novels that interest me, although it does take me forever to get through one with all those seemingly cloned kanji attempting to trick my eyes. So, I would probably be content to just laze back and continue to read but I've found that my progress is thwarted by my weak spoken Japanese skills. And, just because I can read the kanji doesn't mean that I can remember how to write it if – for whatever reason – I need to. I've therefore come to the conclusion that I should be making all 4 zones of the language equal in ability. That means forcing myself to choke out some badly pronounced Japanese in public, listen to Japanese on either the TV or radio (my listening skills are also pretty poor), as well as read and write the language.

Textbooks aren't required
If I want to read a textbook, I have to be in a quiet, relaxed location that will promote some serious studying. I'm not always able to get to such a place and too much studying can make me sleepy. A lot of my friends, both Japanese and foreigners, were into reading mangas and got me interested in them. I'd collected a few in Canada but soon lost interest because I couldn't understand them, and they'd been quite pricey at the time as well. But reading mangas and children's books, regardless of how silly it might seem at first, made a lot of sense. After all, I started to learn English by reading fairy tales and comics so why now tackle Japanese in the same way?
The first manga that I bought in Japan, 'Trinity Blood', was purchased before work on a whim. I'd scanned the shelves and that particular cover had caught my eye. I turned it over to check the price and was shocked to see that it cost less than 500 yen! That's about 1/5th of how much it would've cost me in Canada. Even if I couldn't read it, I could browse through the illustrations for less than what it would've cost me to eat lunch outside for one day. Thinking that I'd just skip the scone and tea at Starbucks and hit the vending machines outside instead, I bought the manga.
Kanji overload!!!
When I first opened the manga and glanced at it, I was pleasantly surprised by the quality of art inside… and freaked out by what I perceived to be hieroglyphs at the time. There was no way I could possibly read such a book! I remember scanning through the pages and catching the occasional hiragana but not really being able to read anything because I kept confusing the 'i' and 'ri' hiragana characters, as well as not being able to tell the difference between 'a' and 'o'. Giving up, I put the manga away in a drawer and forgot about it for maybe two months. However, not long after I noticed that 'Trinity Blood' had a second manga out and I was once again reminded of my longing to be able to understand it.
This part really frustrated me but I figured that the first step I would need to take in order to understand that manga was to learn hiragana and katakana. And fast! This is where the writing practice came in handy. I must've written each character 100 times before I finally managed to drill them into my head. Okay, so now I could read all the hiragana sprinkled throughout the manga but not really make sense of it because of the kanji gaps. Now what?
The manga that I had chosen was obviously way over my head at the time so I chose an easier manga with bigger text and less kanji to work with. I took it with me to work every day for a week and studied it intensely during my lunch break. It was during one of those breaks that one of the Japanese staff ladies caught sight of what I was reading (or trying to read). She looked at me in surprise and asked if I could read the manga. I of course replied with a miserable, "No." She then told me that she would really like to speak English and would help me with the kanji if I would help her with her English. Sounded like a good deal to me! Not only did I get all of the kanji translated for me, but I also got to practice a bit of Japanese as well. And on top of that, she tried her best to explain the storyline to me in English.
The benefits of reading, writing, speaking, and listening to (understanding) Japanese
Reading Japanese might not seem as important as speaking it but you'd be surprised when your acquired kanji skills might come into good use. For anyone who has ever bought a computer with a Japanese operating system, this might be of particular interest to you. I bought a Japanese computer thinking that it would be easy enough to click on icons and navigate my way through the hard drive, as well as the programs, that way. Being able to read Japanese will seriously help you by preventing you from accidentally clicking on a prompt like, "Ima sugu saikidou suru," (reboot/restart right now) before properly saving and closing all of your documents. It's also good to know which button to press in the kaiten sushi so that you select the order button and not the one that calls the waiter over with the bill.
Speaking Japanese will make it a lot easier to make friends and communicate in Japan, alleviating quite a lot of stress and worries. The only way you can really get what you want when you're shopping alone is if you ask for it!
With writing, you can get away with only knowing the hiragana and katakana so it isn't too bad once you've memorized them. This will help you fill out forms faster, including being able to convey your address in a legible format.
Being able to listen and understand will prevent you from being the only one left on a train that has gone into the 'Out of Service' mode. You'll feel a lot less anxious if you know why your train is delayed and be able to find an alternative route to where you want to go in the case that you need to get from 'A' to 'B' quickly.
After you've broken in the Japanese language, you'll be surprised at how much more enjoyable life in Japan will become for you!